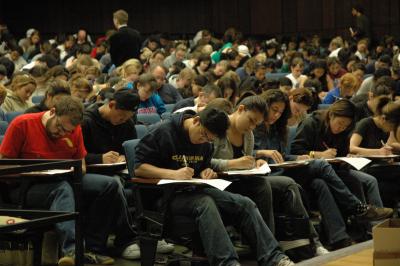 Start Early. Incorporate accessibility early in the development process. It is much better to build accessibility into the development stage of your process rather than to remediate issues later on which can be more costly and time consuming.
Identify & Address Issues. Identifying potential accessibility issues and demonstrating active effort to address the issue through a roadmap or work-in-progress is more advantageous than to do nothing and wait for a formal complaint. 
Training. If there is a constant flow of new people working on course content, incorporating knowledge of accessibility into available trainings/workshops is highly recommended.
Careful Color Choice. Avoid using strictly red and green colors. Red and green color deficiency is the most common form of color deficiency. These colors will prevent individuals from clearly understanding your message. 
Link to Other Sources. The University recommends linking to public domain, library-license, or open-access content that is available online rather than uploading copyrighted materials to your course site when possible. Aside from the benefits of license support for copyrighted materials, Library resources offer formats that are already available in accessible formats.